Koordenfabriek Van Houte Exsil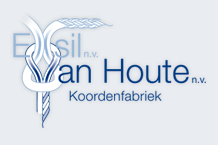 Selection of ropes
It is important to choose the correct rope for the intended use. Selection criteria are strength, elongation, construction, firmness, abrasion resistance and density (floating or sinking).

As a general rule when comparing ropes with equal strength, the bigger size rope will last longer due to the larger contact area.

A stronger rope with an increased safety factor will also last longer.








Exsil n.v. - Koordenfabriek Van Houte n.v.

Industriezone Hoogveld

Schaapveld 14

9200 Dendermonde

Belgium

T +32 (0)52 26 01 50

F +32 (0)52 37 18 98

E

info@exsil.be



webdesign by Feel Good Inc