Koordenfabriek Van Houte Exsil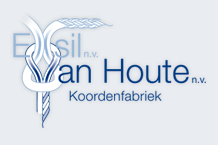 Natural fibre
Natural fibre ropes are produced from plant fibres.

Manila
Abaca plant (musa textilis). A rough, very hard fibre. Of the natural fibres manila is the most resistant to rot and mildew.
Brown in colour.




Sisal
Agave sisalana plant. The fibre is softer than manila but much more sensitive to weather conditions. Creamy white in colour.



Hemp
Canabis sativa plant. Fibre is soft to the touch. Hemp is the most decorative natural fibre rope. Like sisal it is vulnerable to mildew and bacteria. Light beige in colour.

Doesn't burn into hand
Easy to splice
Resistant to high temperatures (hemp)
Aesthetic
Ecological
Construction
3- and 4-strand twisted
Diameter/mm marked on each coil
Coils of 100-200-220m


Sisal seizing twine
Balls of 2,5kg
10 balls per pack
Sisal baler twine
Rolls of 9kg
2 rolls per pack
Rot-proofed
Other construction and packaging on request
Properties
| | | |
| --- | --- | --- |
| Relative density | | 1,35 |
| Temperature resistance | | Resistant to higher temperature than synthetic rope |
| UV resistance | | Good |
| Extension | | Circa 18% at break |
| Flexibility | | Very soft and flexible |
| Chemical resistance | | Sensitive to rot and mildew - rot-proofed on request |
Length measured under reference tension according to EN ISO 9554
Typical applications
Tying and seizing - Hand rope - Harvest rope - Decoration
Manila grade 2 and Sisal
Diam. Ø
Mass
Min. breaking load
mm
kg/100m
T
kN
6
2,7
0,24
2,35
8
4,6
0,48
4,74
10
6,4
0,64
6,23
12
10
0,96
9,37
14
13,6
1,28
12,6
16
18,2
1,81
17,7
18
22
2,13
20,9
20
27,7
2,84
27,9
22
33,2
3,4
33,4
24
40
4,06
39,8
26
46,8
4,72
46,3
28
53,6
5,33
52,3
30
62,7
6,1
59,8
32
70,5
6,86
67,3
34
80
7,62
74,8
36
89,6
8,64
84,8
38
100
9,4
92,2
40
111
10,4
102
44
135
12,7
125
48
160
14,7
144
Manila EN ISO 1181
Diam. Ø
Mass
Min. breaking load
mm
kg/100m
T
kN
6
2,8
0,29
2,8
8
5,4
0,54
5,34
10
6,8
0,7
6,91
12
10,5
1,07
10,5
14
14
1,46
14,3
16
19
2,03
19,9
18
22
2,45
24
20
27,5
3,25
31,9
22
33
3,66
35,9
24
40
4,57
44,8
26
47
5,33
52,3
28
53
6,1
59,8
30
62,5
6,86
67,3
32
70
7,87
77,2
34
80
8,83
86,6
36
89
9,64
94,6
38
100
10,9
107
40
110
12
118
44
134
14,3
140
48
158
16,8
165
Hemp EN 1261
Diam. Ø
Mass
Min. breaking load
mm
kg/100m
T
kN
6
2,7
0,29
2,85
8
4,7
0,51
5
10
7,4
0,8
7,8
12
11,1
1,19
11,7
14
14,1
1,51
14,9
16
18,5
2
19,6
18
23
2,47
24,2
20
28,5
3,06
30
22
34,5
3,67
36
24
41
4,35
42,7
26
48,5
5,05
49,5
28
56
5,93
58,2
30
64
6,81
66,8
32
73,5
7,77
76,2
34
83
8,56
84
36
93
9,38
92
38
104
10,1
99
40
115
10,9
107
44
138
12,9
127
48
166
15,5
152
Sisal seizing twine balls of 2,5kg
| Size | Meter per ball ± |
| --- | --- |
| 3/800 | 600 |
| 3/600 | 450 |
| 3/400 | 300 |
Sisal baler twine rolls of 9kg
| Size | Meter per roll ± |
| --- | --- |
| 1/200 | 1800 |
| 1/220 | 1980 |
Load VS Extension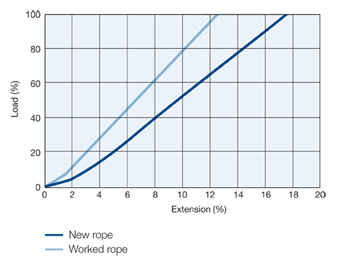 Exsil n.v. - Koordenfabriek Van Houte n.v.

Industriezone Hoogveld

Schaapveld 14

9200 Dendermonde

Belgium

T +32 (0)52 26 01 50

F +32 (0)52 37 18 98

E

info@exsil.be



webdesign by Feel Good Inc