Koordenfabriek Van Houte Exsil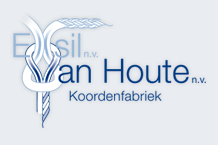 Polypropylene splitfilm
The perfect rope for day-to-day use. In comparison with other synthetic ropes polypropylene is the cheapest choice. Polypropylene rope is rot-proof and absorbs little water. The rope feels hard but becomes no harder in use. Polypropylene rope is available in different colours (the colours are of no influence on the quality).
Best price/quality ratio
Available in different colours
Easy to splice
Rot-proof
Floating

3-strand plaited

8-strand plaited
Construction
3-strand twisted
Indication in diam/mm
Coils or plastic spools of 100-200-220m
Strings of 10 and 25m

8-strand plaited (torque free)
Indication in circumference/inch
Coils of 100-200-220m
Mooring ropes: spliced and protected eyes each end

Ficelle câblée 1, 2 ou 3 brins (Ficelles d'emballage)
Rouleaux de 2kg - 6 pièces par colis
Autres diamètres et constructions à la demande
Standard colour
Blanc, bleu, noir, orange, oxyde de fer
Selon la disponibilité


D'autres couleurs disponible sur demande
Caractéristiques
Densité relative
0,91 (flotte)
Résistance à la température
Utilisable entre –30°C et 100°C
Point de fusion 170°C
Résistance aux UV
Les couleurs ayant la meilleure résistance sont le noir et oxyde de fer
Complètement stabilisé sur demande
Elongation
18% à la rupture
Flexibilité
Assez dur au toucher
Résistance chimique
Résiste aux alcalins, acides & huile
Longueur mesurée sous tension selon références ISO 9554. CMR mesurée selon ISO 2307. Les boucles épissées provoqueront une perte d'approximativement 10% de la CMR (charge minimale de rupture).
Les données présentées le sont uniquement à titre informatif.
Applications typiques
Aussières, et Springs pour navires - Ralingues pour les filets de sport - Protection et de pêche - Elingues de levage -Corde de saisissage et de ficelage
Polypropylene 3-torons and 8-torons
Diam. Ø
Circ.
Poids
CMR
mm
inch "
kg/100m
T
kN
4
-
0,6
0,21
2,1
5
-
1,25
0,44
4,34
6
-
1,7
0,6
5,9
8
-
3
1,06
10,4
10
-
4,5
1,56
15,3
12
-
6,5
2,21
21,7
14
-
9
3,05
29,9
16
-
11,5
3,77
37
18
-
14,8
4,81
47,2
20
-
18
5,8
56,9
22
-
22
6,95
68,2
24
3
26
8,12
79,7
26
-
30,5
9,4
92,2
28
3 ½
35,5
10,7
105
30
-
40,5
12,2
120
32
4
46
13,5
132
34
-
52
15,2
149
36
4 ½
58,5
16,9
166
38
-
65,5
18,9
185
40
5
72
20,5
201
44
5 ½
88
24,6
242
48
6
104
28,6
280
52
6 ½
122
33,1
325
56
7
142
37,8
371
60
7 ½
163
43,3
425
64
8
185
48,9
480
68
8 ½
209
55
540
72
9
234
61,4
603
76
9 ½
261
68,1
668
80
10
290
75,6
741
88
11
351
90,1
890
96
12
417
107
1050
104
13
490
123
1205
112
14
570
142
1391
120
15
650
163
1597
128
16
740
184
1803
136
17
840
207
2030
144
18
940
231
2265
160
20
1152
283
2775
Polypropylene seizing twine - Rouleaux de 2kg
| size | Meter per roll ± |
| --- | --- |
| 1/600 | 1080 |
| 3/800 | 420 |
| 3/450 | 240 |
Charge VS elongation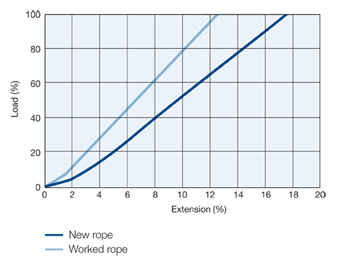 Exsil n.v. - Koordenfabriek Van Houte n.v.

Industriezone Hoogveld

Schaapveld 14

9200 Dendermonde

Belgium

T +32 (0)52 26 01 50

F +32 (0)52 37 18 98

E

info@exsil.be



webdesign by Feel Good Inc